This is the map of the Madrid metro (Spain) or also called "Madrid Metro".
Click image to enlarge: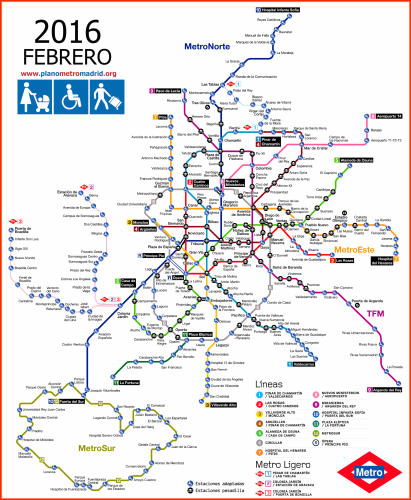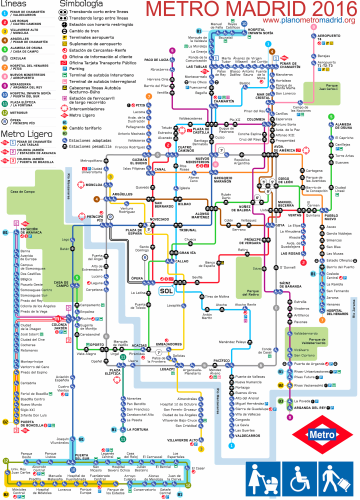 It was extended with new stations in the year 2011. So now the Madrid has 326 Tube stations along 324 Km (201.3 miles), ie, each station 993,9 meters (0.61 miles).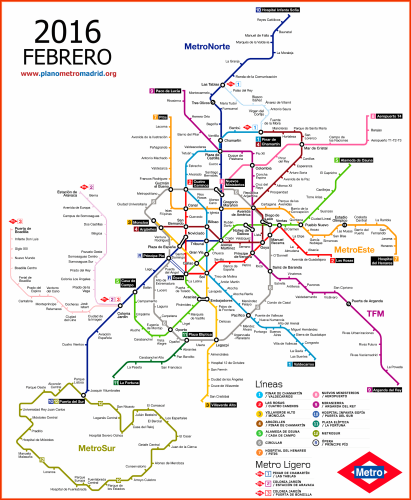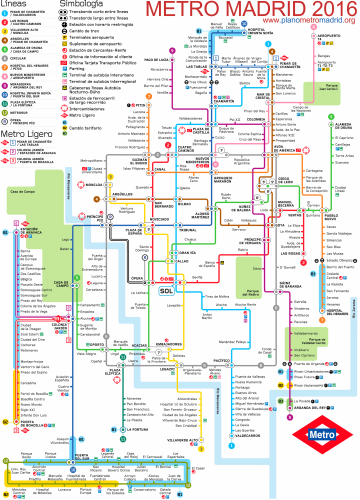 RECOMMENDATION: On the web TicketBar, You can save up to 20% in some bills and the Tourist Bus, Reina Sofia Museum, Taxi Airport Hotel, or purchase tickets for museums, attractions, monuments, and other things that will surprise you. Generally if you buy these tickets online, you save to queue.
---
Other maps of the Madrid metro:
Line 1 (33 stations):

Line 2 (20 stations):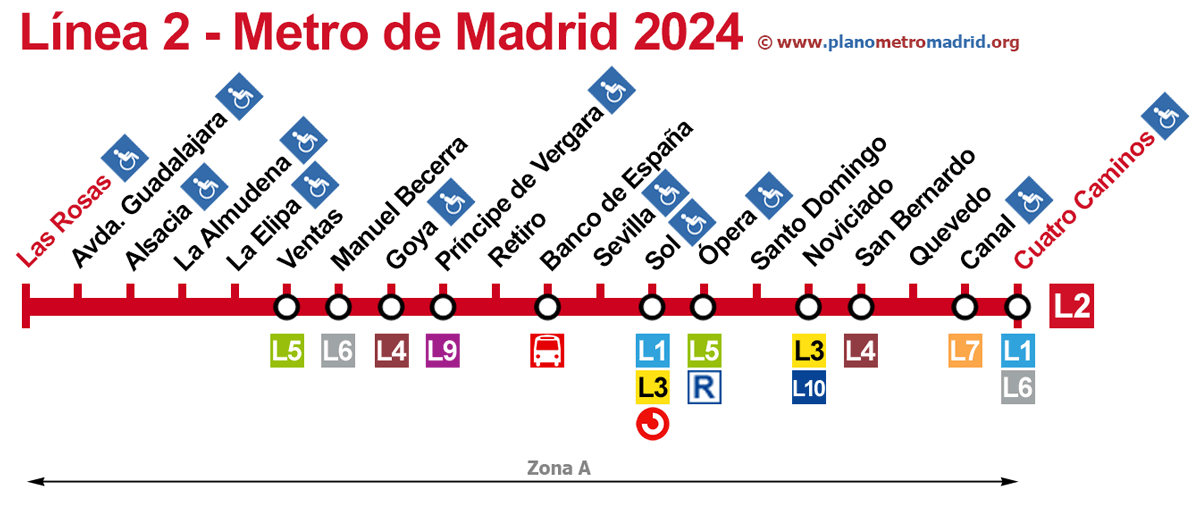 Line 3 (18 stations):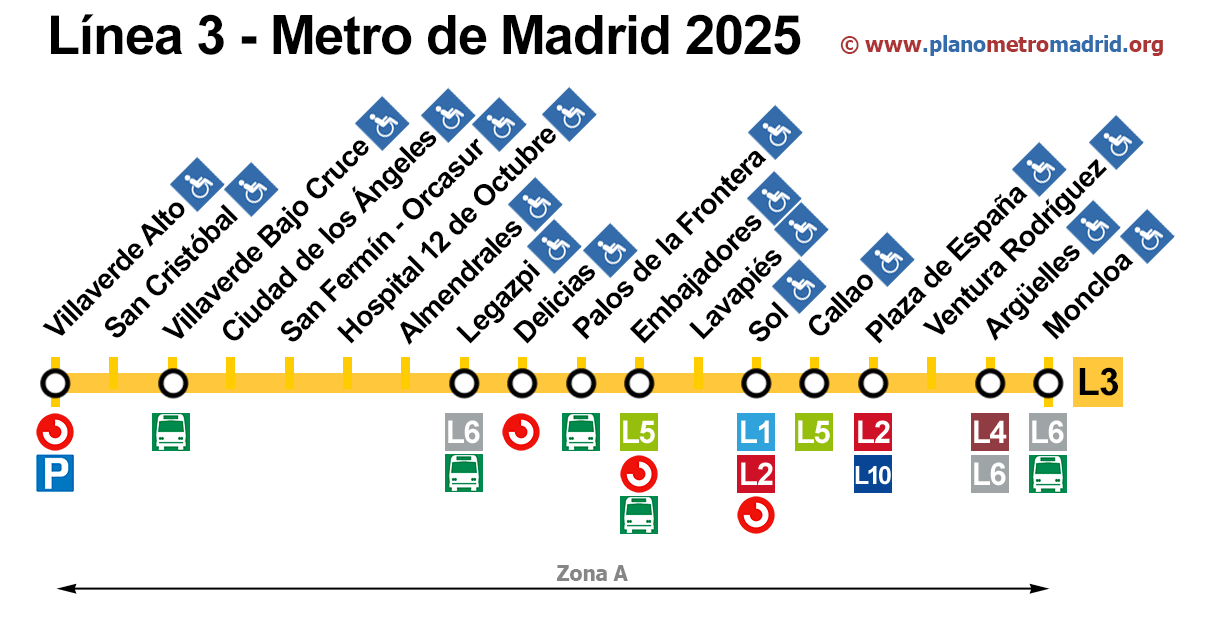 Line 4 (23 stations):
Line 5 (32 stations):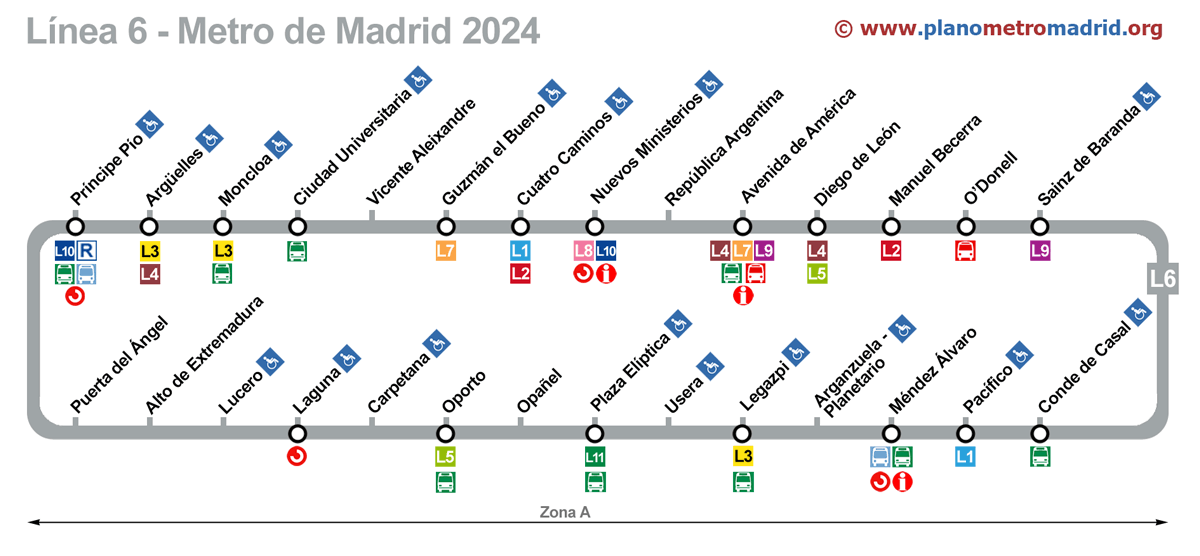 Line 7 (30 stations):

Line 8 (8 stations):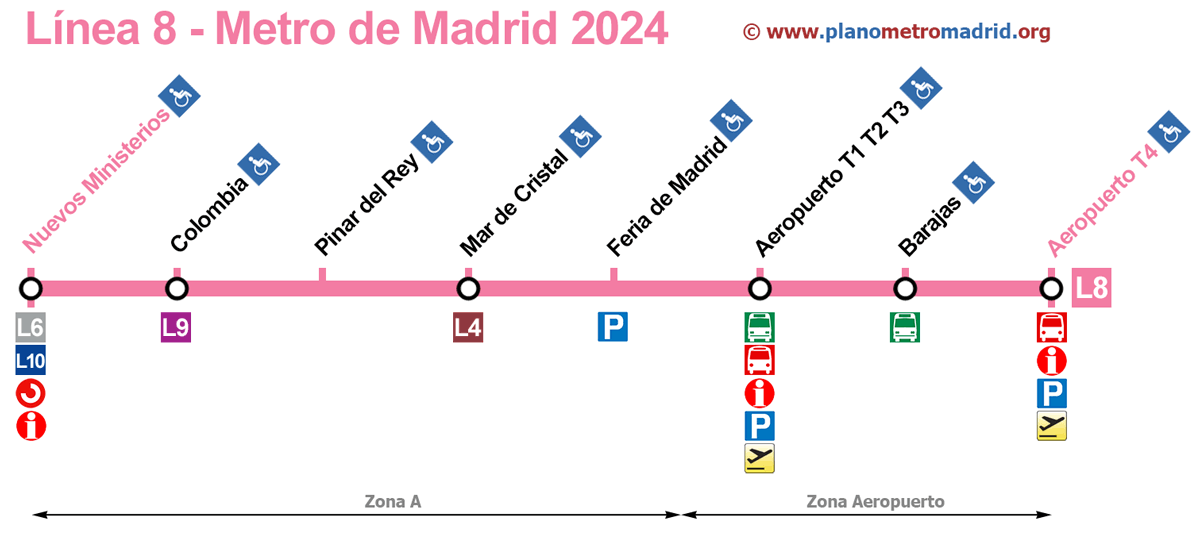 Line 9 (29 stations):

Line 10 (31 stations):


Line 12 (28 stations):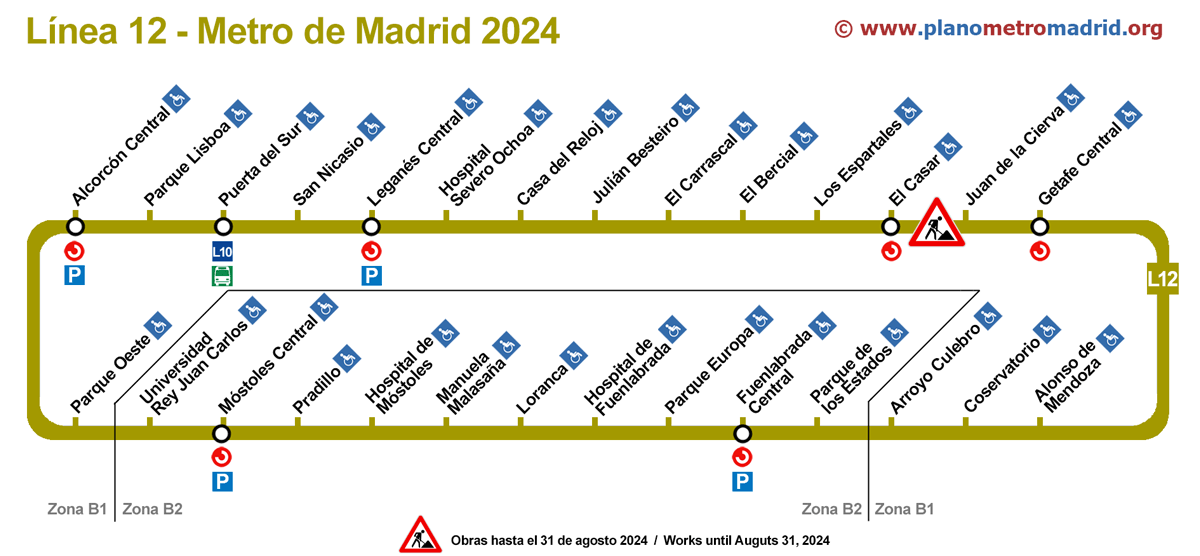 Links: