This is the map of the Barcelona metro (Spain) or also called "Metro Barcelona".
Click image to enlarge: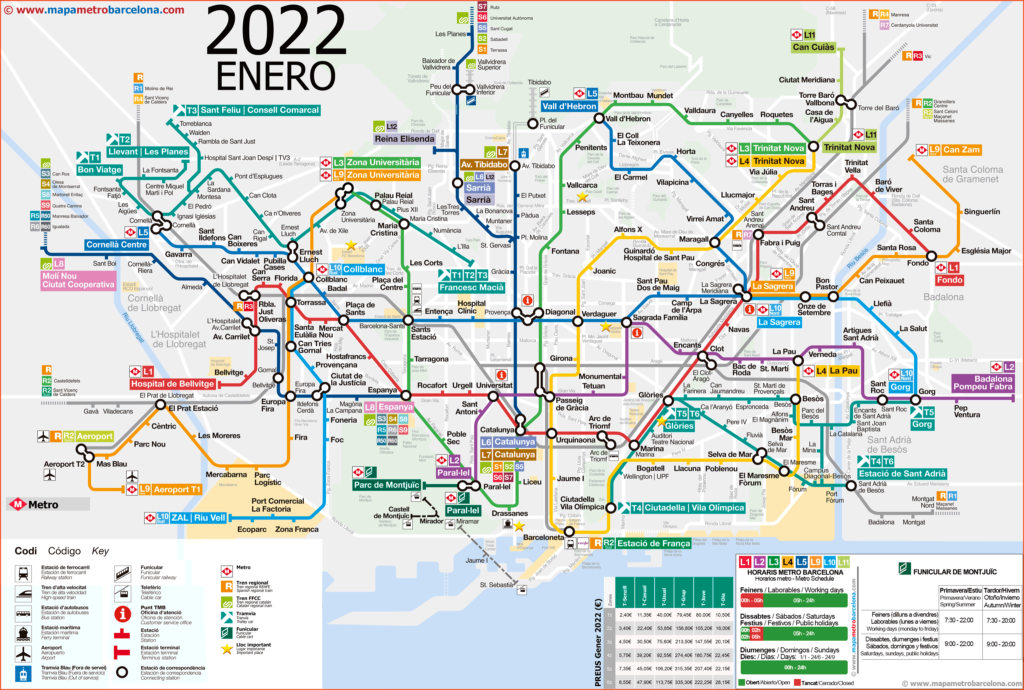 It was extended with new stations in the year 2011, and had 166 Tube stations along 125 Km (77.7 miles), ie, each station 753 meters (0.46 miles).
But in February of the year 2016, They were inaugurated 15 new stations on the line 9 sure, it goes from the airport to the city center for a price of 4,50 Euros. So now the Barcelona metro has 181 stations, 145 Km (90.1 miles) total. The map of the year 2017 They have added new lifts and improved graphic design.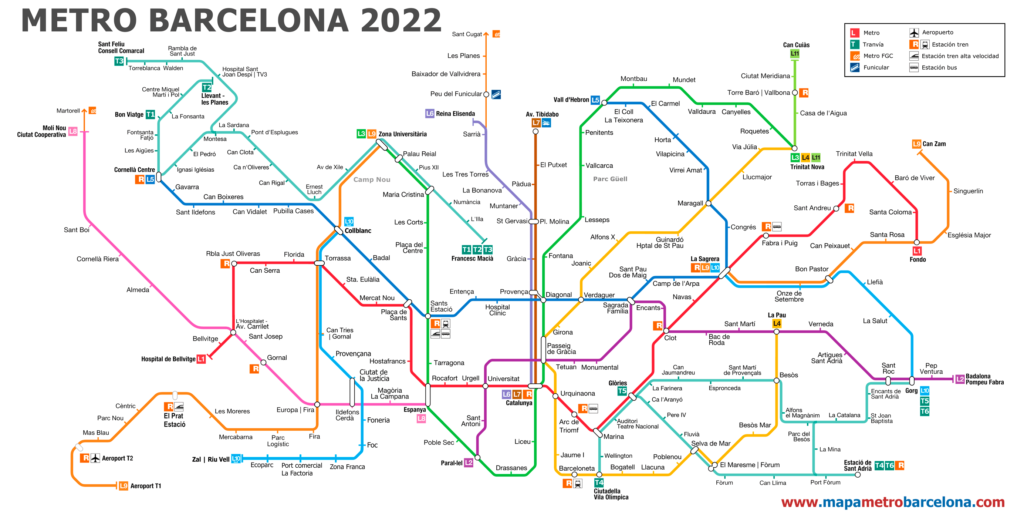 RECOMMENDATION: On the web Tiqets, You can buy tickets in advance Amusement, museums, monuments, and other interesting things about the city of Barcelona, museums, attractions, events, parties, and curious things that will surprise you. Sometimes, some of these tickets, They sell them at a discount of up to 20%.
Other maps line at the Barcelona metro:
Links:
Tiqets official website, to buy tickets to museums cheaper, attractions, tourist bus, etc. It is in English but you can choose between several languages.