The Munich Metro (officially is called as "Munich U-Bahn") Located in Germany.
It was expanded last year 2010, currently 102 Tube stations along 103,1 Km (64,1 miles), ie, each station has a 1010,8 meters (1105,4 yards).
Click on the following maps Metro, to see larger images: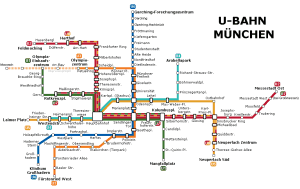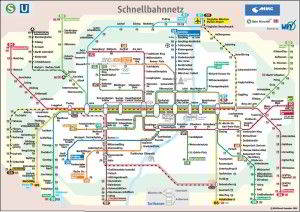 Previous Map, PDF version in high resolution: Munich-metro-map-schnellbahnnetzplan.pdf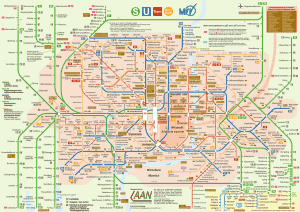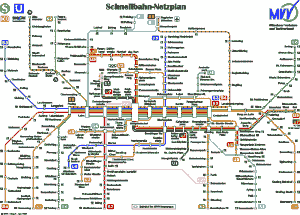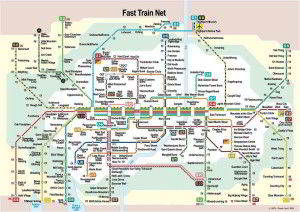 RECOMMENDATION: On the web TicketBar, You can save up to 20% in some bills and the Express Bus City Tour (touristic bus), etc. Generally you can buy these tickets online and you save to queue.
Links: